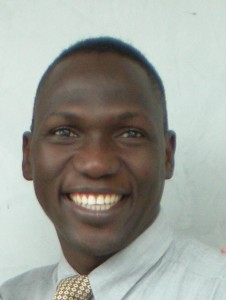 Too often, special patients (Faith Alive staff and/or orphans under its care) are in desperate need of medical treatment not available at Faith Alive or even in Nigeria. Daniel is one example. He has been a faithful staff member at the hospital for more than eight years and was recently diagnosed with colorectal cancer. A cancer diagnosis in Nigeria is generally a death sentence unless patients are able to access quality care outside of the country.
Watch the inspiring video below to listen to Daniel tell the story of his son, little Chris, needing lifesaving heart surgery in 2010. Thankfully, a fund like WADSO's Patient Care Fund helped little Chris to receive successful surgery in India.
Donate now to this fund so that patients like Daniel can be treated back to health and continue to serve the Faith Alive hospital, their families, and their communities.