We are a group of volunteers who are passionate about and committed to raising support (money, in-kind donations, and supplies) for life-sustaining and enhancing projects that our West African partners request and lead. We also educate people about the conditions in West Africa and how to help well.
Kent Spangler, President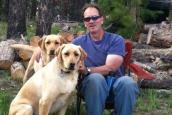 Kent first went to Liberia in 2010 with his church to help build the "Peanut Butter House" that provides vitamin-laden nutrition to severely malnourished children and adults through Tarpeh Ministries. He has since taken vacation time away from his career to return to Monrovia. From his experience both in West Africa and rebuilding homes in Mississippi after Hurricane in Gulfport, he believes that having a lasting impact requires lasting relationships (rather than simply building structures and moving on). Kent's degrees include an undergraduate degree in Economics and a Juris Doctorate in Law, both from the University of Colorado.Random fun fact: Loves to run with his dogs.
Cindy Cloyd, Vice-President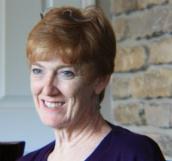 Cindy is public health nurse with a specialty in maternal-child nursing. She works at the Larimer County Dept. of Health and Environment where she makes home visits to assess the health of new mothers and babies. She is also a faculty member at Regis University where she teaches nursing students. Cindy is a founding member of WADSO and a second time president of this incredible organization.Random fun facts: pending
Mary Jo Krahn – Secretary

Mary Jo, PhD, OTR is a Pediatric Occupational Therapist in private practice for 36 years treating children born prematurely or with neurological impairments. Her PhD work was in the field of Educational Psychology. One of her favorite ways to see the world is by travelling to other countries to work with children in orphanages and hospitals. It is these experiences that have informed her interest in WADSO.
Random fun fact: Mary Jo celebrated a milestone birthday eating cake with the villagers at Hwol Yarje in Nigeria as part of a trip to the Faith Alive hospital.
Lisa Spangler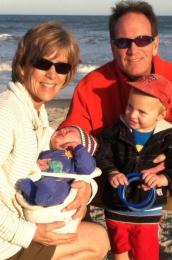 Lisa earned her Undergraduate degree in Education from the University of Colorado, and her Master's degree in Reading Development curriculum and Instruction from National Louis University. She currently works in the Colorado public school system. Her love of children's education took her to Liberia with her husband Kent to serve with Tarpeh Ministries' Best Brains Academy. She helps guide curriculum decisions and provide teacher training. Lisa travelled to Liberia two more times and led multiple efforts to acquire, organize, and ship educational materials, thanks to support from her elementary school, local businesses, and Project HELP.Random fun facts: A mother, grandmother, wife, teacher, friend, sister, daughter, Liberian lover, knitter, runner, and furry-dog-lover who never quite knows which hat she is wearing on an hourly basis!